OCEAN NIGHT CRUISE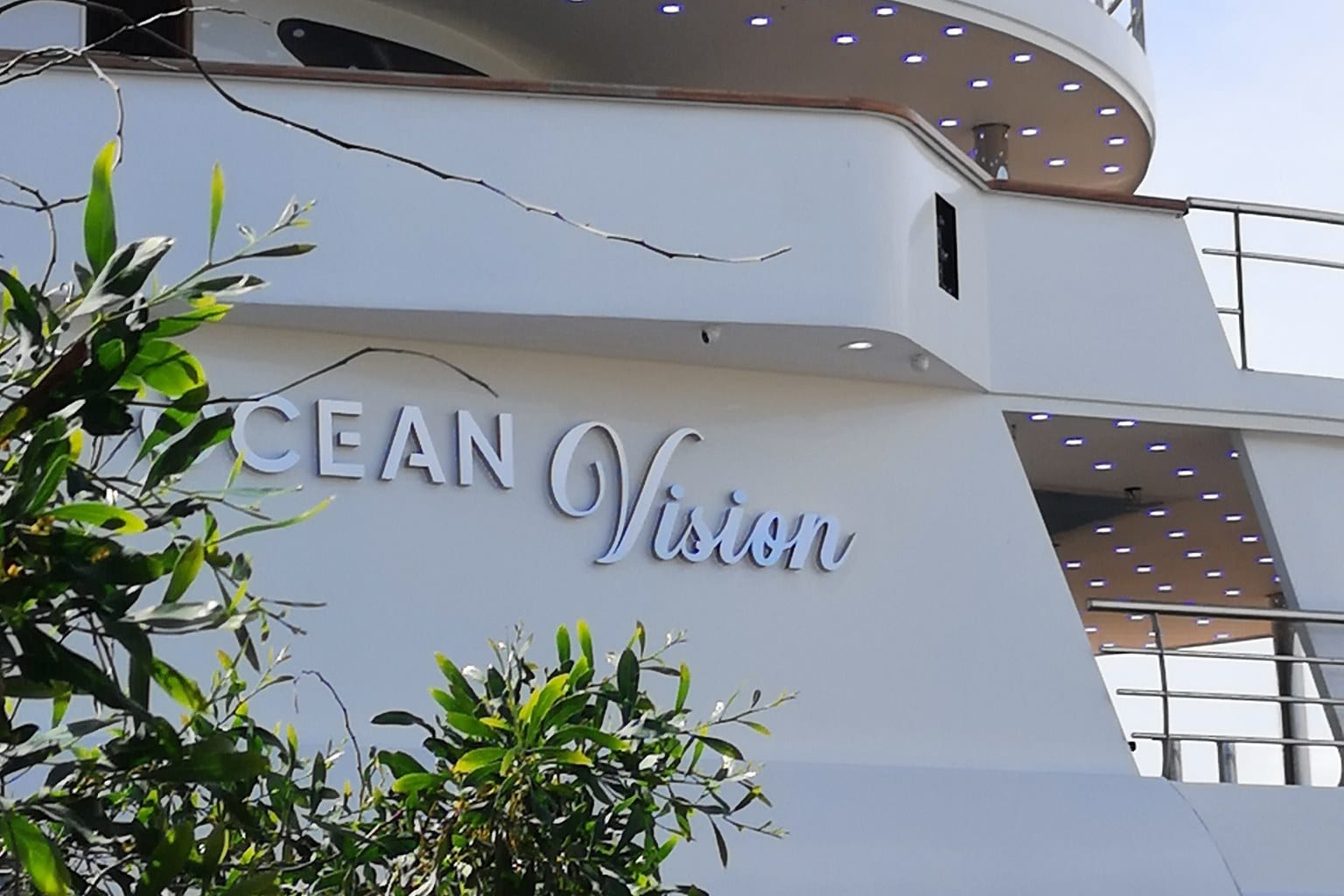 TOUR DESCRIPTION
Super Yacht is nearly ready to accept you on board for a cruise.
*Hold up to 1480 people
*Underwater restaurant with vision into the sea
*VIP SKY LOUNGE on top deck for 100 people with its own bar.
*ECO Self Contained ship.
*Seated Lounge area
*Sun Deck for up to 180 people.
Join us on the Ocean Vision Cruise for a unique night with fireworks.
Times: 18:00hrs to 22:00hrs
MORE INFORMATION
Join the crew of the prestigious Ocean Vision for an evening full of fun. Our musicians perform classic summer hits as we cruise eastwards to Riccos Bay for a chance to get some photos of the magnificent Cyprus sunset. Enjoy a cocktail from our all inclusive bar before sitting down to enjoy your selection of foods from our huge hot and cold buffet. As the stars come out the musicians pick up the pace as we fill the dance floor. After the spectacular fireworks display, we dance the night away until we return to Paphos Harbour.
Includes:
- Host, Live Entertainment &
- Transfer to/from your hotel
- Open bar (unlimited local drinks)
- Buffet Dinner
- Fresh seasonal fruit and local desserts
- Surround music
- Free Wifi
- Fireworks display
Route:
Paphos harbour, Riccos Bay, Paphos harbour
Times: 17:30hrs to 21:30hrs