Paphos Zoo (Tickets Only)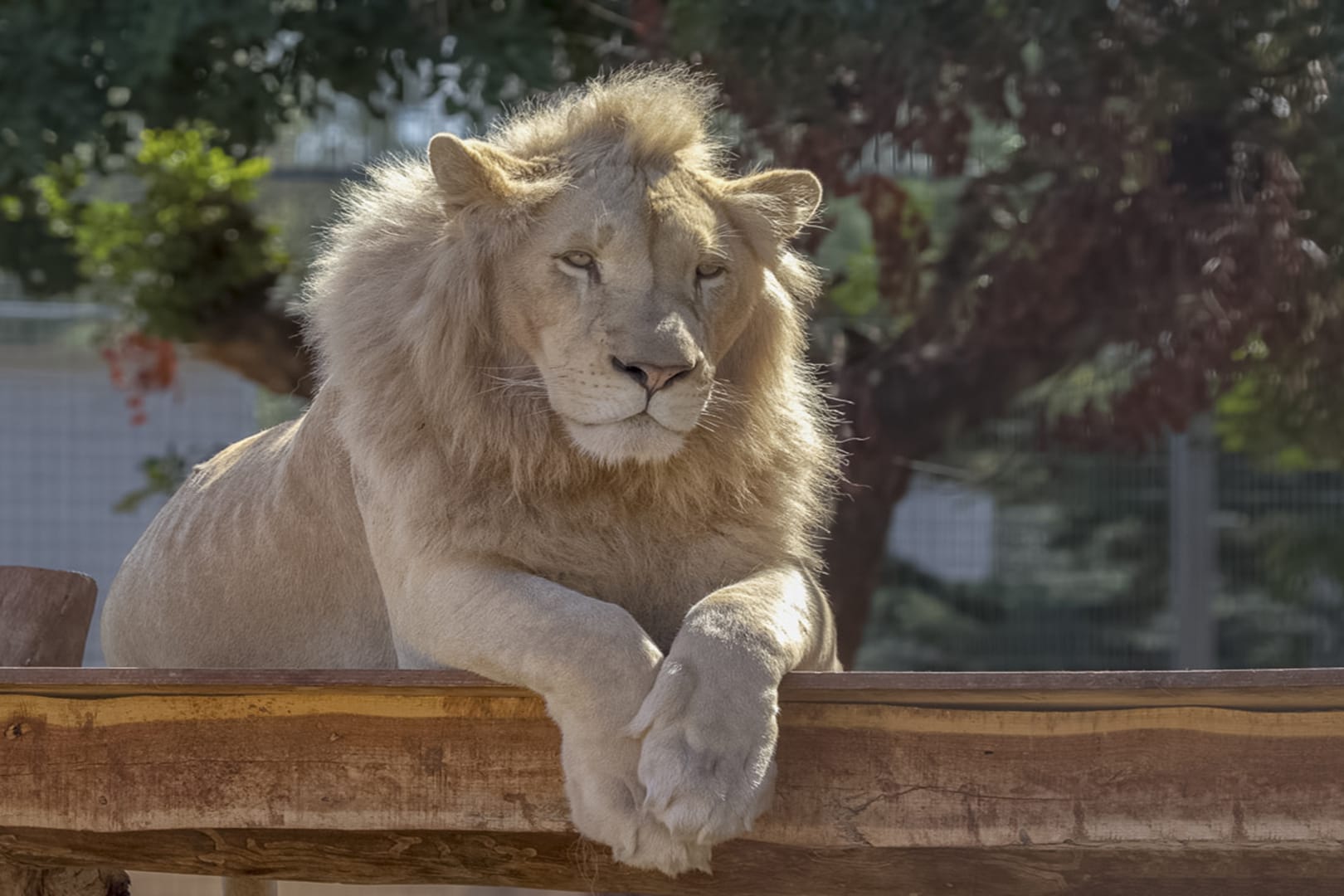 TOUR DESCRIPTION
The first established and biggest licensed zoo in Cyprus
Opening Hours:
June - July 09:00 - 18:00hrs
Aug - 09:00 - 19:00hrs
Sept. - Oct 09:00 - 18:00hrs
Opening Hours:
June - July 09:00 - 18:00hrs
Aug. - 09:00 - 19:00hrs
Sept. - Oct 09:00 - 18:00hrs
MORE INFORMATION
PAPHOS ZOO was the first established and biggest licensed zoo in Cyprus. It is set in a lush and unspoiled natural environment of more than 100,000 square meter and is the island's leading tourist attraction. It's a home to a rich variety of birds and animals from every corner of the planet.
The variety of different kinds of parrots and venomous snakes is one of the largest in Europe! Paphos Zoo offers a great wildlife experience and we are situated just a few minutes from Paphos.
Come and meet all the residents: giraffe, monkeys, meerkats, crocodile, kangaroos, albino wallabies, mouflon, white lions, tigers and many more. Don't leave out.
The performers: the brightly- colored macaws and the smart owls. They will amaze you with their clever and amusing tricks and they perform every day in the amphitheater. Spend a perfect day surrounded by the magical sounds and colors of nature.
Enrich your senses in this beautiful environment of lakes, ponds and gardens. Paphos zoo is committed to animal care and creates compelling experiences that connect people.