Limassol Santa's Race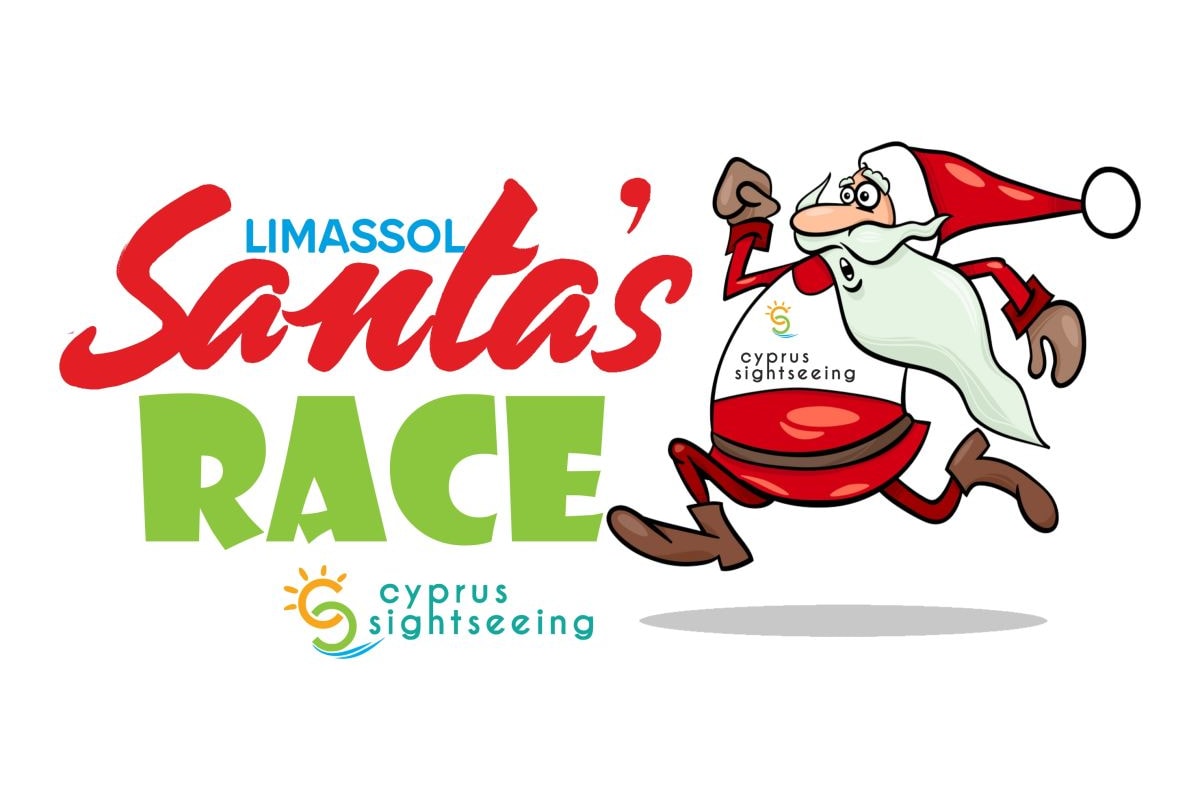 TOUR DESCRIPTION
On Sunday 1st of December, at 09:30hrs in the morning, join us at Molos park for a celebration full of energy and Christmas spirit. Participate in Santas Race and win a ticket to Dubai by Emirates airlines and other prizes! You can run, walk, bring your children or even your dog on a leash. Cyprus Sightseeing Santas Race is open to everyone and promises a wonderful opening of the holiday season. The net proceeds will be offered to the Holy Bishopry of Limassol to supply less fortunate families with food for Christmas & New Year.
*Costume collection*
FOX Real Estate Office
Address: 106, Georgiou Griva Digeni Str., Neapolis, 3101 Limassol
Tel: (+357) 25760781
*All Excursions are subject to total of participants and weather conditions.
Free Santa Costume for Adults & Children of 6-12 years
Prizes and gifts
MORE INFORMATION
SUNDAY 1st DECEMBER 2019
Limassol Molos Area @ 9:30
Race winner: 2 Emirates tickets to Dubai and many more gifts.
Please, state the GENDER (Male/ Female), SUIT SIZE* (Child/ Adult) and AGE on RACE DAY of each individual participant into the Customer Notes. Thank you!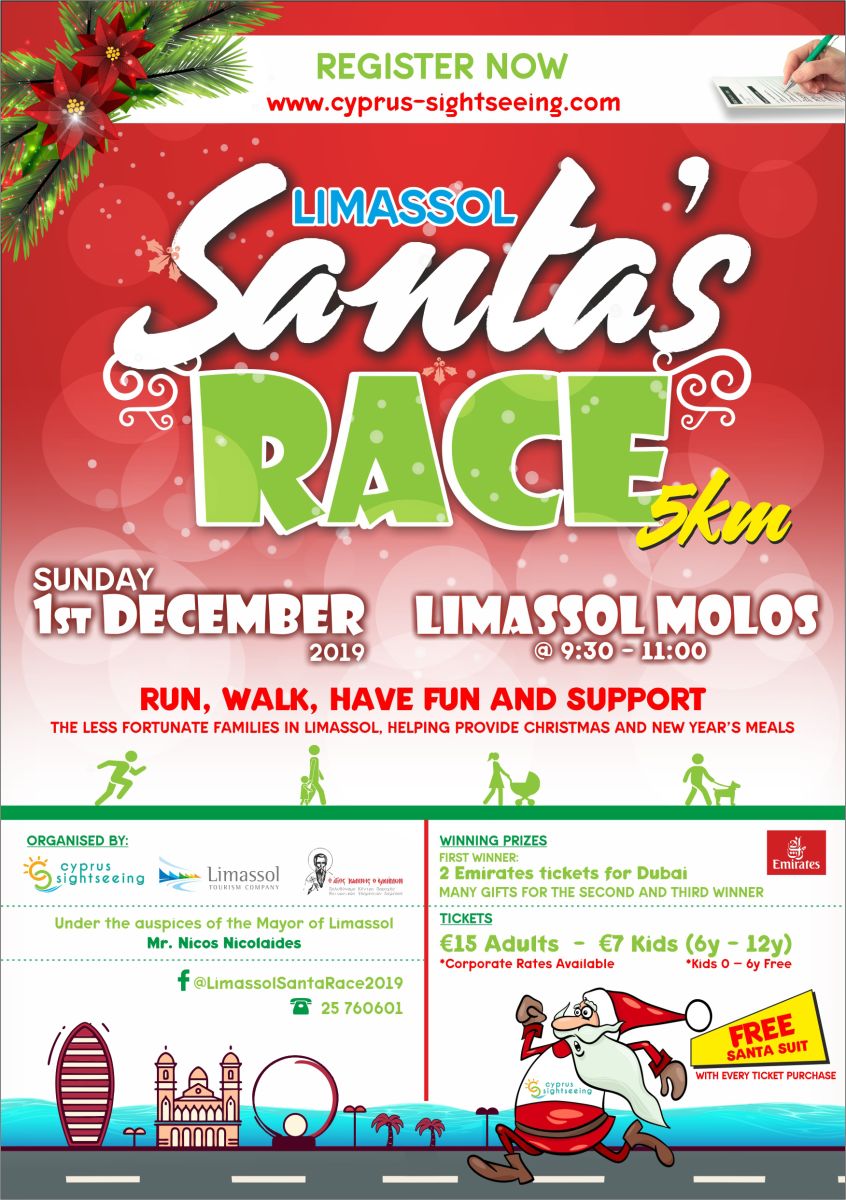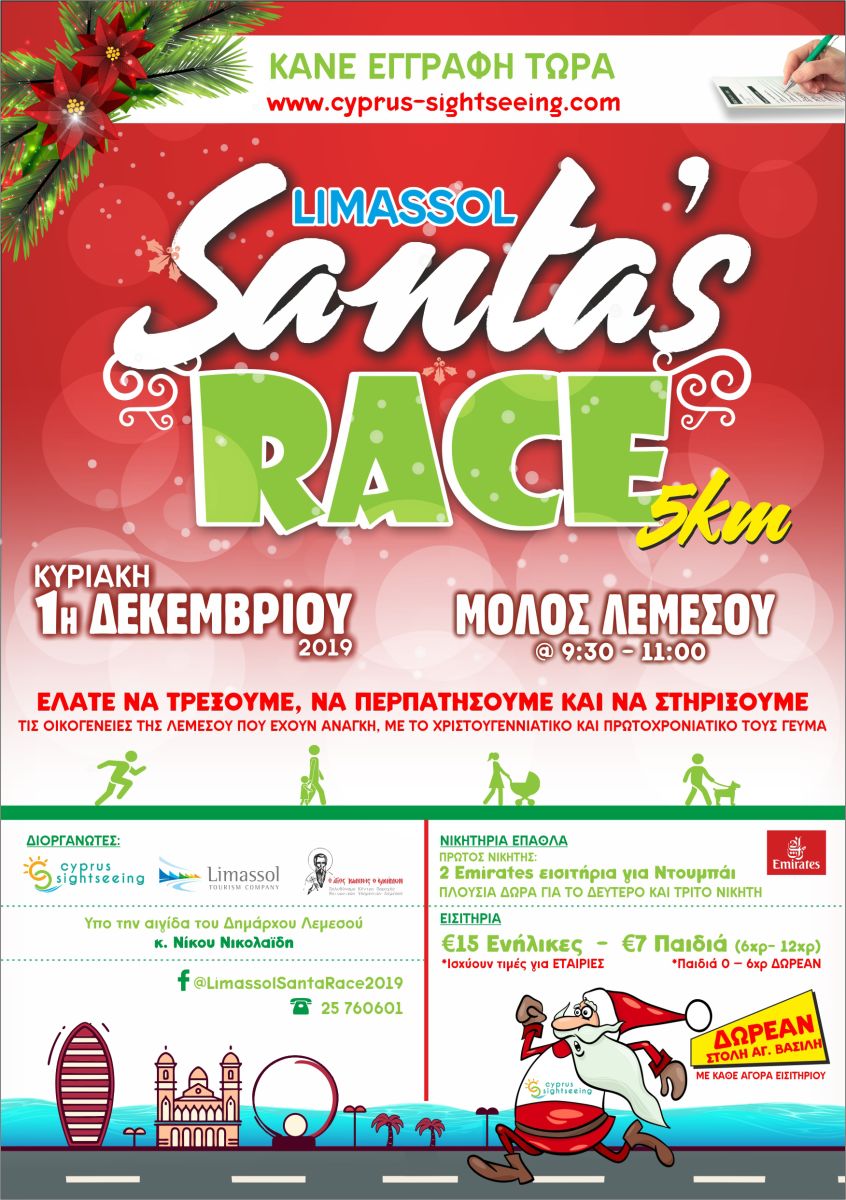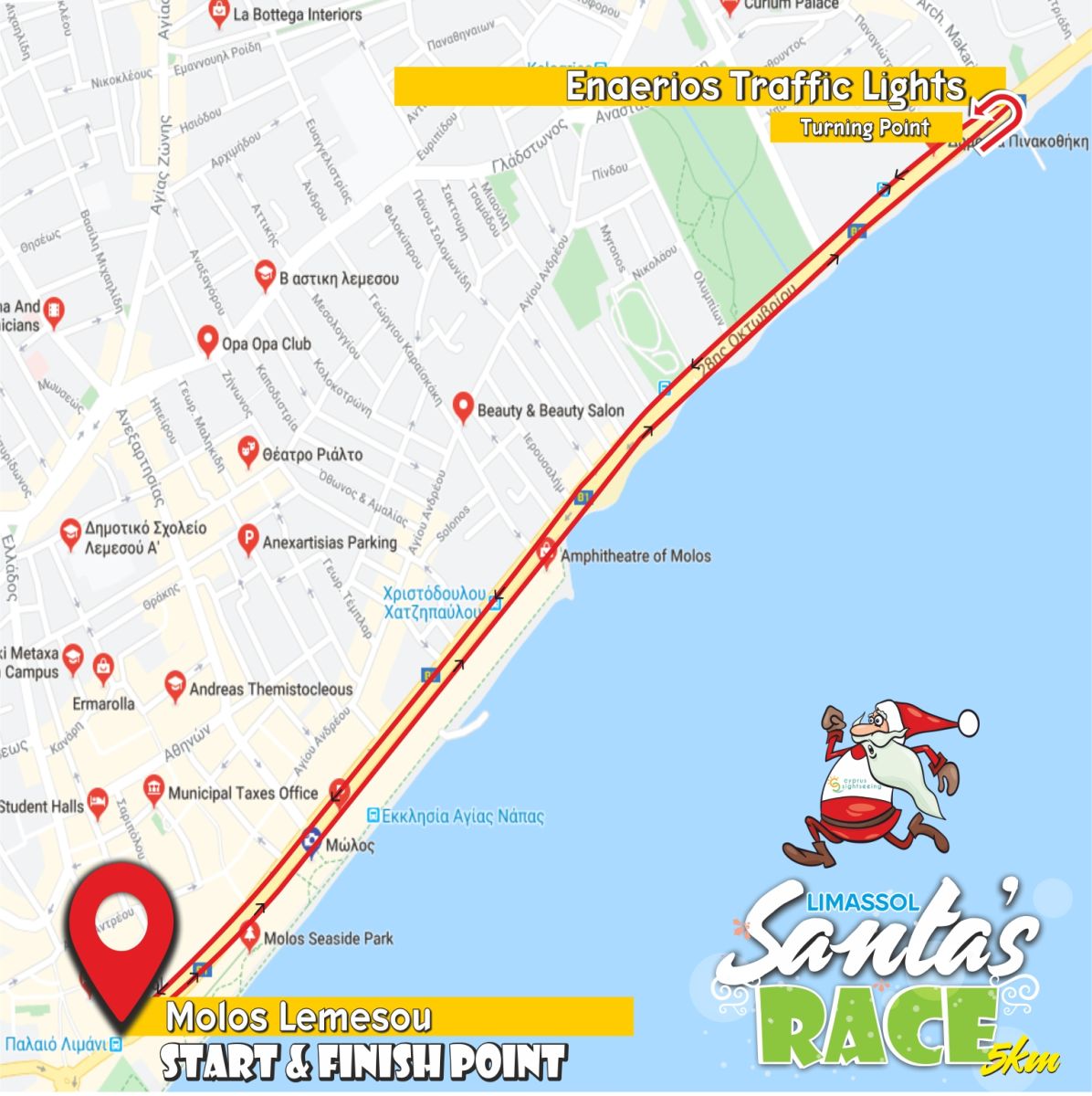 * Please note, that children below 6 years are free of charge, but there is no costume provided.
* Make sure to come with numbered voucher to collect Santa Claus costume, once we will announce their collection.
Find out more on facebook/ LimassolSantasRace2019