GALACTICA Play Land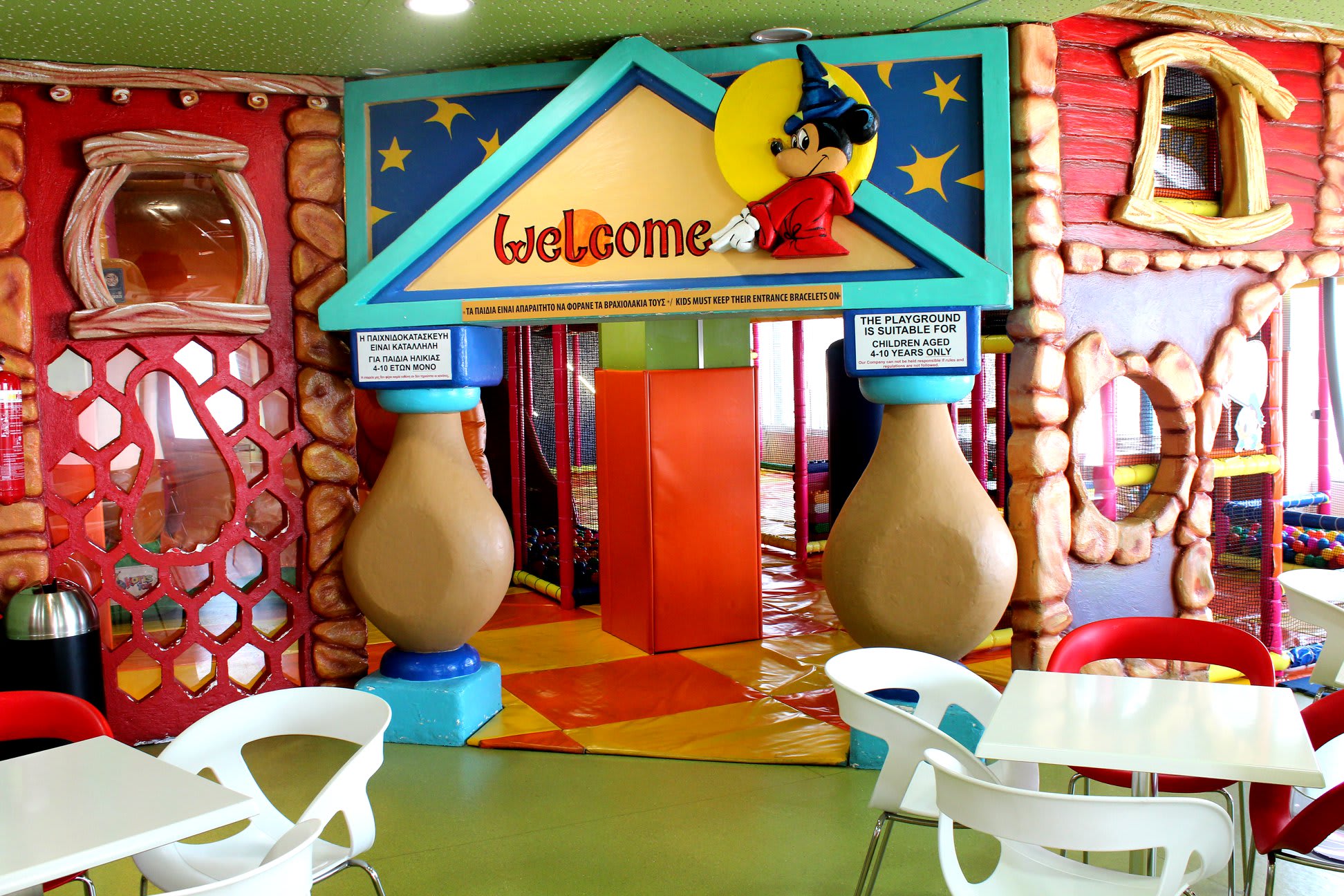 MORE INFORMATION
MORE INFORMATION
A fascinating Walt Disney -themed indoor play area designed carefully giving top priorities to child safety and cleanness.
Play Land is our number one amusement and fun area for kids between 2-8 years.
Play Land consists of a soft BEBE balls area, soft football area, 2 levels of soft hiking trail with soft slides and a tall bouncing slide.
Playland is on the 1st floor and it's open from 10:00-22:00 on Weekends and Holidays.
On Weekdays, the working hours are 13:00-21:00.
For the lovely moms they have designed special rooms for baby food preparation with a selection of baby meals all for free of charge and a comfortable baby changing room.
They have taken a step further in creating an exclusive Kids Healthy menu for our young friends that is designed especially for Galactica by Christina Economidou (clinical nutritionist dietitian).
Play Land offers extra free educational entertainment through ''Happy Thursdays''. Happy Thursdays is a winter programme for our young friends which takes place every Thursday afternoon. Story telling singing, puppet shows and crafts are some of the activities of 'Happy Thursday '.