GALACTICA Bowling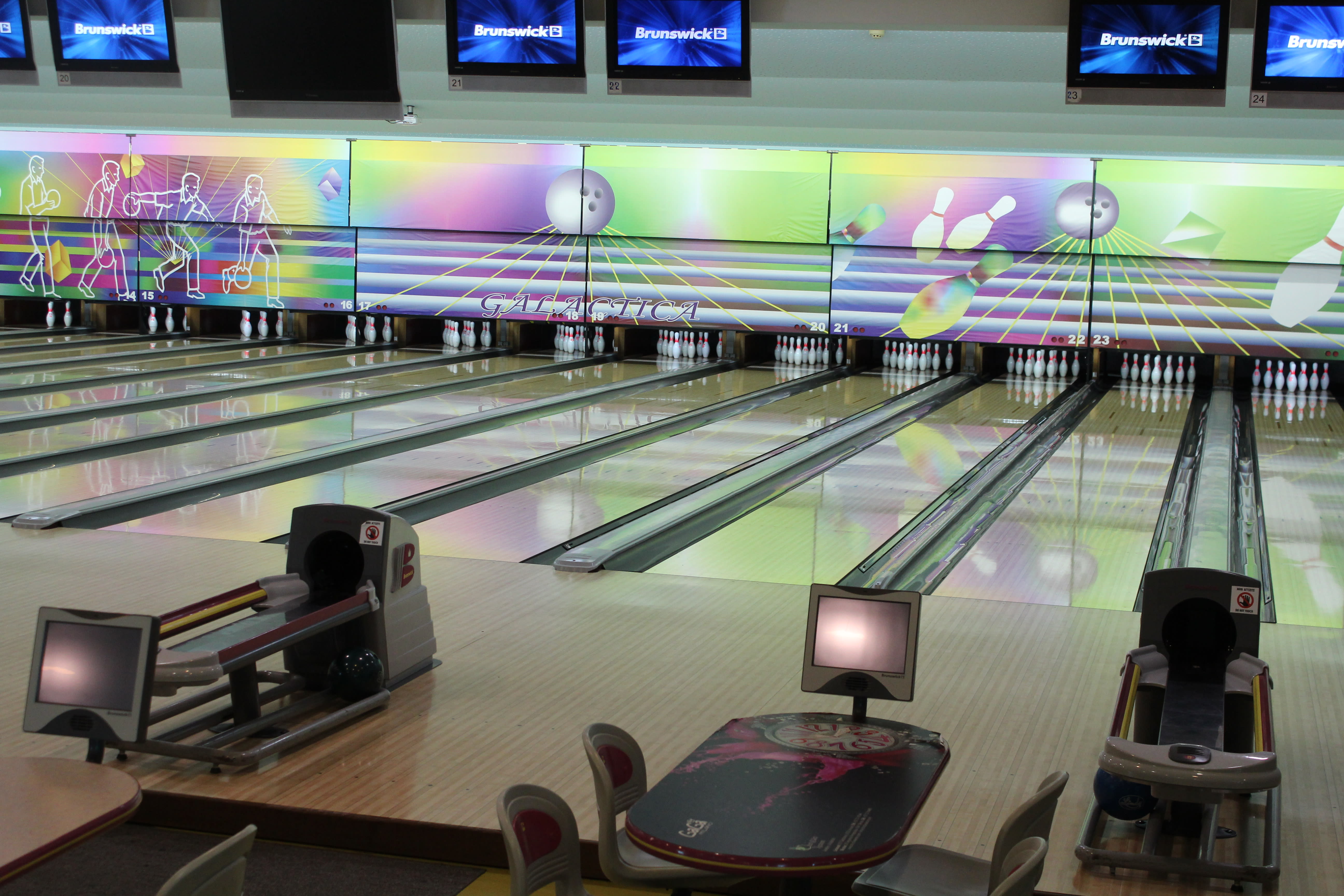 MORE INFORMATION
Bowling is a great combination of exercise and fun for kids and adults. It helps in burning calories and works muscle groups not usually exercised. It also has psychosocial benefits, strengthening friendships or creating new ones in groups. Enjoy our 24 bowling lanes either professionally or just for FUN! Our Bowling is also very popular for great fun birthday parties.
The Bowling is open from 10:00 until midnight on Weekends, Holidays and during the summer period. On Weekdays and for the Winter period the working hours are 13:00 until midnight. Nice atmosphere with black lights, smoke machine and the latest's music hits.
For the Pro players they provide lockers and a Bowling Pro-shop.
The Bowling center hosts many professional bowling tournaments with teams from all over Cyprus.