Parko Paliatso Luna Park (Ayia Napa) Ticket Only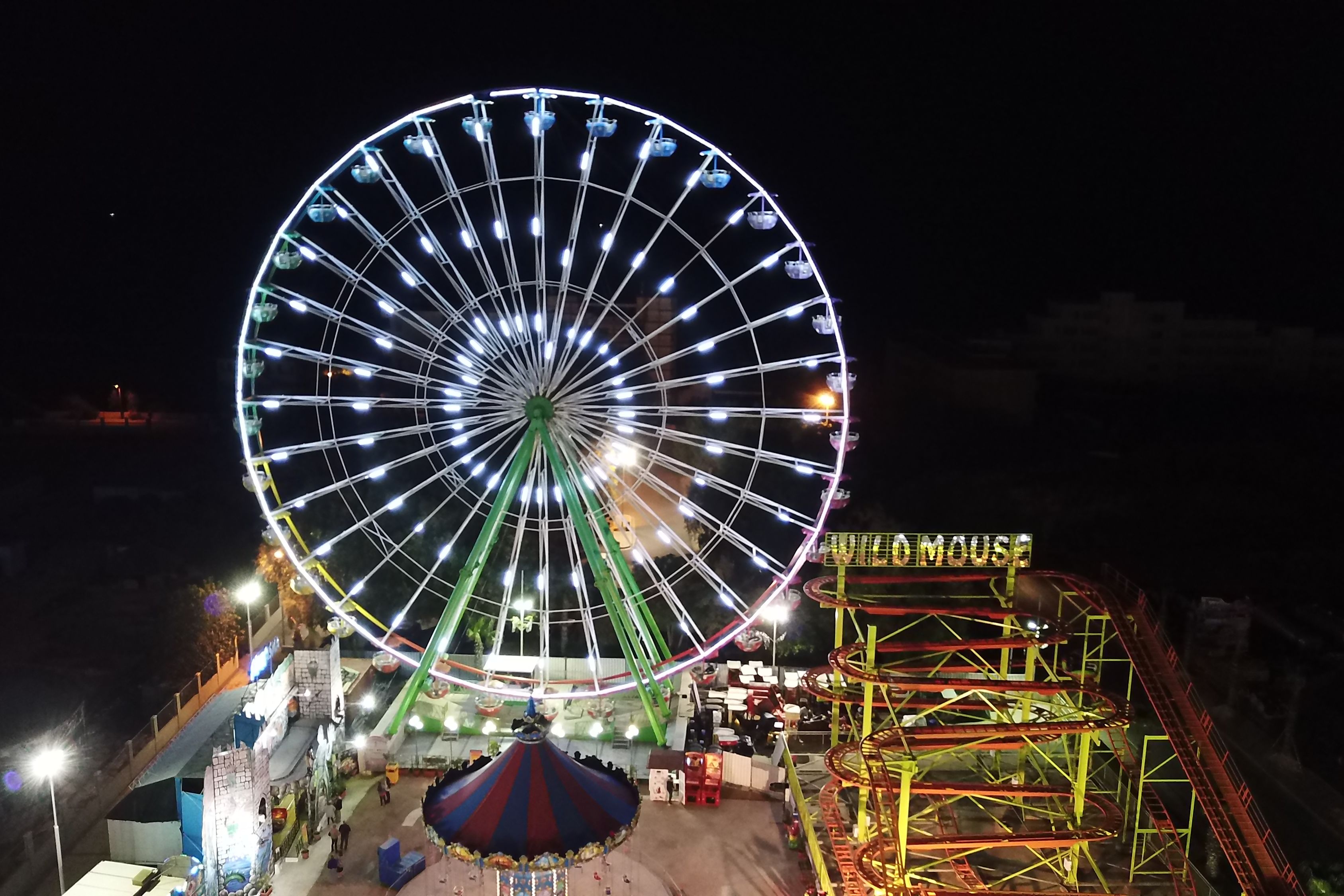 TOUR DESCRIPTION
Explore all the rides and games! More than 40 of them available for all ages!! Fun, excitement and entertainment for adults and children.
Hours:

Monday: 6PM–12:30AM
Tuesday: 6PM–12AM
Wednesday: 6PM–12:30AM
Thursday: 6PM–12:30AM
Friday: 6PM–12:30AM
Saturday: 6PM–12:30AM
Sunday: 6PM–12:30AM
MORE INFORMATION
Parko Paliatso was established in 1999 , offering fun, excitement and entertainment to adults and children.
The funfair is the biggest in Cyprus built on a 30,000 square meter land, with a parking area ready to host up to 300 cars at a time. The park has more than 25 different attractions.
The biggest and most popular attraction is the Sling Shot, the highest ejection seat ride in Europe. In 2010, the park acquired a 45 meter height Giant Wheel.
You also have 1000 square meter Restaurant and Free Playground Area. You will find Kiosks for your sweet tooth and bars to take a well-deserved rest and a refreshing drink. All inside the park!